Every Question You are Afraid to Ask about Life in IT after Graduation - N2i
Co-presented by N2i and the COMMON Business Development subject matter experts, this interactive workshop will address what to expect in your first job. But the real value to this workshop comes with your questions and in discussion with fellow attendees. Come prepared to discuss your experiences. And be prepared to turn your webcam on.
Think of this session as a graduate seminar where your participation is key.
Expected topics to be covered include:
Getting a job
Keeping a job
Advancing in your career
Time Management
Selling your ideas to the business
Everything they didn't teach you in college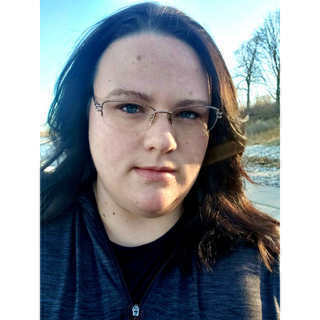 Marina Schwenk
Software Developer, Everbrite
Marina started her career in January 2015 at Everbrite LLC in Greenfield WI after graduating from Gateway Technical College in May of 2014 with an Associate's degree in IT Software Development. Marina works as a developer in both RPG and Java and she also is one of two junior IBM i admins at Everbrite. Marina earned her bachelor's degree in Computer Information Systems Software Development from Bellevue University in June of 2017. She is currently working on her Master's degree program in Computer Information Systems Software development, with the goal of teaching part time, and empowering the younger generation. Marina is also a member of the Wisconsin Midrange Computer Professional Association, Women in IT committee and has recently started speaking on a couple of topics, ranging from RPG to SQL. She has completed one open source project and is currently working on releasing iUnit an open source RPG unit testing framework written in RPGLE.
$i++ ?>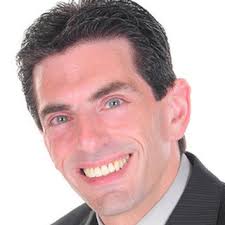 Steven Wolk
CTO, PC Richard & Son
Steven Wolk is the CTO for PC Richard & Son, a 110 year old family owned and operated chain of 66 appliance, electronics, and mattress superstores located throughout NY, NJ, CT, and PA. Steve's deep background in retail began on the sales floor while in college, and he's applied those lessons learned to many roles in IT throughout his 33 year career with PC Richard. As CTO, Steve feels fortunate to lead teams of very talented and dedicated people who are collectively responsible for all phases of technology development, acquisition, deployment, and support throughout the company. Always looking to the future, Steve enjoys speaking about the future of retail at conferences and events, along with subjects ranging from leadership and personal success to a wide variety of technical topics. Steve is passionate about applying technology to create business value, along with a world-class customer experience for PC Richard's customers. He's driven to teach and finds it very rewarding to help his teams reach their full potential. Steve and his wife live in Commack, NY, and enjoy traveling as a family with their two daughters who are attending college. If you'd like to strike up a conversation with Steve, mention anything related to Disney or Star Trek, and you'll have his undivided attention!
$i++ ?>
Key:

Complete

Next

Failed

Available

Locked