Register

Member - Free!
Non-member - Free!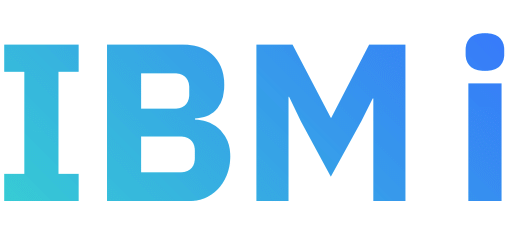 IBM and COMMON are teaming up to bring you the latest enhancements and features to IBM i and Power Systems. Wherever you are, join the IBM experts for a 3-part webcast series from May 3 - 5. You will learn the latest information about IBM i, including security, Db2 for i, application development, and modernization.
May 3, 2022 9:00 am CT: The Latest with IBM i and Power - Steve Will & Steve Sibley, IBM
May 4, 2022 9:00 am CT: The Latest on IBM i Security and Db2 for i - Carol Woodbury, DXR & Scott Forstie, IBM
May 5, 2022 9:00 am CT: Streamline Application Development and Modernization on IBM i - Philippe Magne, ARCAD & Steve Will, IBM
All sessions will appear on the CONTENT tab of this page at the date and times indicated. Register now and return here on the premier dates to access the content.
Contains 1 Component(s)

In this webcast, Steve Sibley, IBM Power Vice President of Product Management, and Steve Will, IBM i Chief Architect, detail the latest with IBM i and Power and what the newest capabilities mean for your business.

The IBM i team has been hard at work enhancing the platform for our clients and users. New levels of security and development features streamline modernization efforts and help to keep business-critical data and applications more secure than ever before. Database and system administration enhancements make life easier for IT teams. In this webcast, Steve Sibley, IBM Power Vice President of Product Management, and Steve Will, IBM i Chief Architect, detail the latest with IBM i and Power and what the newest capabilities mean for your business.

Steven Will

Chief Architect - IBM i, IBM

Steve has worked on the IBM i operating system and its predecessors since the initial development of the AS/400. Since 2007, he has been the IBM i Chief Architect, responsible for the strategy of the operating system and the plan for future releases.

$i++ ?>

Steve Sibley

VP, IBM Power Systems Offering Management

Steve Sibley is the vice president of IBM Power Systems Offering Management.

$i++ ?>

Contains 1 Component(s)

In this webcast, IBM Champion Carol Woodbury and Db2 for i Business Architect Scott Forstie detail the latest capabilities with platform security and database capabilities.

Users of IBM i trust the platform to run their most business-critical applications which often contain sensitive data that must be kept secure. This data lives within Db2 for i, so security and database capabilities are key to keeping IT teams productive and applications locked down. In this webcast, IBM Champion Carol Woodbury and Db2 for i Business Architect Scott Forstie detail the latest capabilities with platform security and database capabilities. Learn how to make your applications and data even moresecure and tipsand tricks for increased productivity within the database.

Carol Woodbury

President, CTO, Co-Founder

DXR Security

With over 25 years experience in the area of IT security, Carol is known world-wide as an expert in the area of computer security. During her career, Carol has architected security solutions for Fortune 100 companies as well as small and medium-sized organizations. Carol is passionate about sharing her knowledge of IBM i Security and helping clients make improvements to their IBM i Security one step (bite-sized chunk) at a time rather than overwhelming them with a huge list of risks. Carol has been an IBM Power Champion since 2018.

Carol is an educator, architect, designer, implementer and an award-winning speaker, specializing in IBM i Security.

Carol is a Certified Information Systems Security Professional, Certified in Risk and Information Systems Control (CRISC), has her PCIP certification and is a member of the ISACA organization.

Carol has written many books. Her most recent, IBM i Security and Administration, 3rd edition is available at MCPressOnline or amazon.com.

$i++ ?>

Scott Forstie

Db2 for i Business Architect

Scott Forstie is a Senior Technical Staff Member within IBM i development and spends most of his time working as the Db2 for i Business Architect. He has worked on IBM operating system development since joining IBM in 1989.

Scott is a frequently published author, speaker at industry events around the globe and can be found @Forstie_IBMi and forstie@us.ibm.com. Scott is an avid runner and enjoys cooking.

$i++ ?>

Contains 1 Component(s)

In this webcast, Philippe Magne, Chief Executive Officer of ARCAD Software, and Steve Will, IBM i Chief Architect, showcase new capabilities to streamline application development and modernization on IBM i

Microservices, containers, hybrid cloud. You probably hear a lot about these buzzwords, but how do they apply to IBM i? And how can they help to reduce the learning curve for new developers coming onto your team to work with RPG? In this webcast, Philippe Magne, Chief Executive Officer of ARCAD Software, and Steve Will, IBM i Chief Architect, showcase new capabilities to streamline application development and modernization on IBM i. Learn how to take advantage of microservices and containers to build new applications faster and increase productivity of your

Philippe Magne

Founder and CEO

Arcad

Philippe Magne is the CEO and Founder of the ARCAD Software group, a global ISV specializing in Enterprise Modernization solutions for IBM i, DevOps and multi-platform Test Automation. Philippe started his career as software developer on AS/400, and later specialized in the domain of software quality during military service at the European Space Agency in 1989. Here at the ESA he initiated the ARCAD project to improve quality and reliability of IBM i-based development. In 1992, and in agreement with ESA, Philippe Magne then created the ARCAD Software company to assure the development and marketing of his lifecycle management software. Always at the leading edge of IBM i technology, Philippe has steered the company to produce the most complete and integrated range of modernization solutions for IBM i in the market today, distributed and supported by IBM worldwide. The ARCAD group has recently launched two subsidiaries, DROPS Software and DOT Software, specializing in multi-platform DevOps solutions and test automation respectively. Philippe is an unceasing champion of IBM i modernization and frequent speaker at COMMON events across the world.

$i++ ?>

Steven Will

Chief Architect - IBM i, IBM

Steve has worked on the IBM i operating system and its predecessors since the initial development of the AS/400. Since 2007, he has been the IBM i Chief Architect, responsible for the strategy of the operating system and the plan for future releases.

$i++ ?>